The 4th Indonesia Health Informatics Forum (FIKI) was recently concluded on October 23, 2015 with the theme "eHealth and mHealth: Innovation for sustainable health (sHealth)". During the course of the FIKI 2015, specifically in the M-Health Competition, there emerged as the third placer among candidates from around the globe --- mobile health device innovator for Patient Files and pediatrician by profession Dr. Richard Tesoro Mata from Panabo City, Philippines.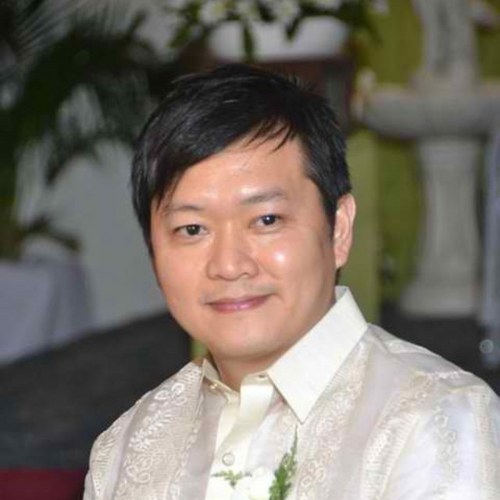 Dr. Mata, a member of Philippine Pediatrician Society and also Information Communication Technology Technical Working Group member of the Regional Health Research and Development Consortium XI, finished his Doctor of Medicine at Davao Medical School Foundation, and had his Pediatric residency training at San Pedro Hospital of Davao.
Initially focused on merely providing a solution to increasing general public concern regarding illegible medical prescriptions and also for his personal clinic advantage, Dr. Mata used his computer programming skills and partnered with David Haupert (founder of DDH) to re-invent the HanDBase software of DDH; thus, customized it based on the needs of a medical doctor. Eventually, the improved e-prescribing software was made downloadable for free on the internet, and now widely used in India, USA and Philippines.
Shortly after, he advanced to the development of the more sophisticated mobile health app Patient Files. The app does not only feature (1) electronic prescription writing but also (2) admitting orders writing, and (3) offline electronic medical records mobile access. The app can store extensive patient's information including illness history, OR procedures done, medicines given, and laboratory results. In addition to that, doctors can readily print easy-to-read prescriptions using a wireless wifi printer. One extra feature also is that the app allows physicians to write and print admitting orders should a patient need to do so.
Today, the 3-in-1 mobile medical app Patient Files is available worldwide for download using iOs software for iPhone and iPad.
For the Patient Files product description and specifications, please click on the link below:
http://itunes.apple.com/ph/app/patient-files-for-ipad/id961861034?mt=8
 For the complete installation instructions, please browse through the website below:
http://www.easyclinicsoftware.com/
To view a short clip of how the app works, click the link below: