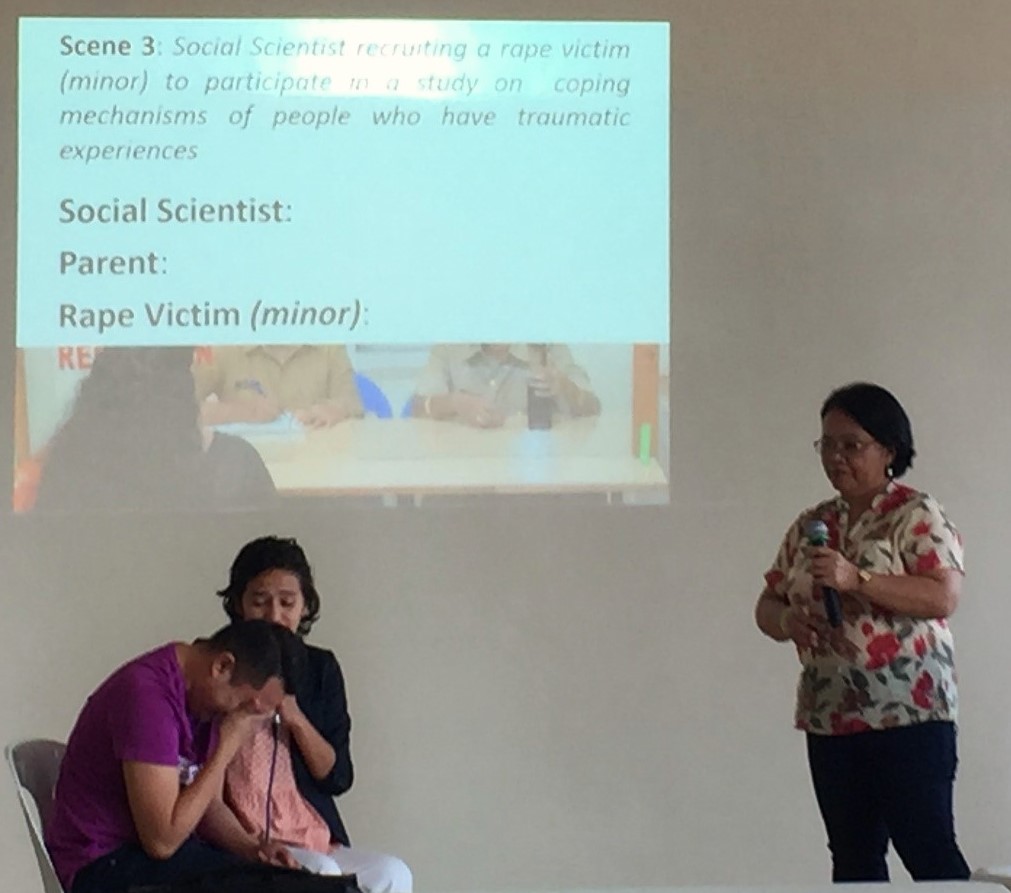 On November 7 & 8, 2019 the Holy Cross of Davao College (HCDC) together with the Regional Ethics Monitoring Board (REMB) XI facilitated a training on Good Research Practice. The training was also endorsed by the Commission on Higher Education (CHED) XI to all Higher Education Institutions (HEIs) in the region. The objectives of the training are to enhance awareness of the importance of ethics in research, to recognize different vulnerabilities of study groups, to recognize the underlying ethical principles in the different international guidelines, and to practice ethical sensitivity in research.
The resource speakers for the training were Dr. Ricardo Manalastas, Chair of the Philippine Health Research Ethics Board – Committee on Information, Dissemination, and Training Advocacy (PHREB-CIDTA), and Dr. Alvin S. Concha, Chair of the Regional Ethics Monitoring Board (REMB) XI. Plenary sessions were conducted, and workshops were also given to participants coming from the requesting institution, other participating HEIs, and hospitals. The training on Good Research Practice is one of the advance workshops for Research Ethics Committees with an established research system.
These participants are expected to improve their research ethics review in their own REC.
Source: http://www.ethics.healthresearch.ph/index.php/2018-08-28-03-27-16/remb-region-xi