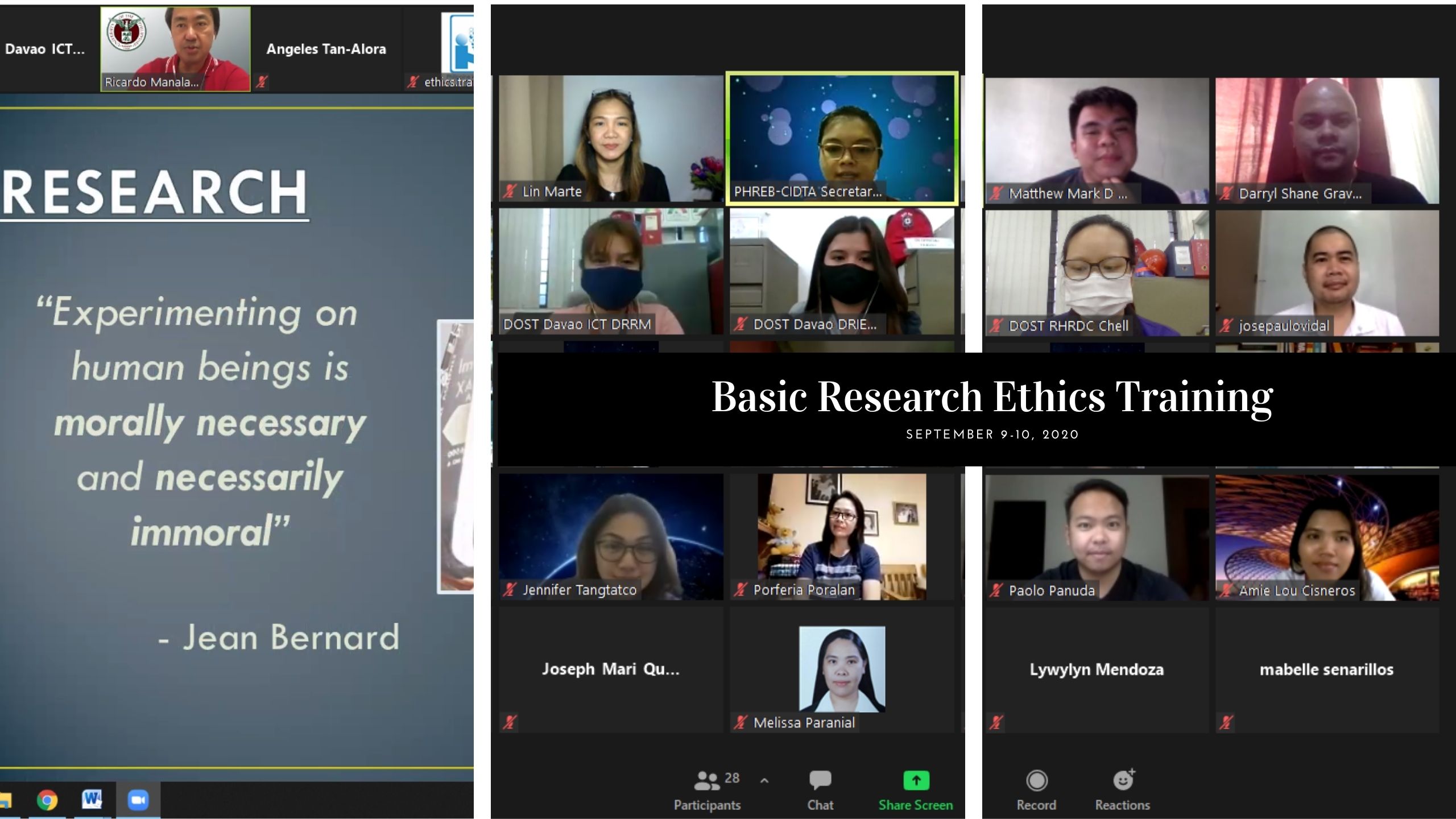 To identify and apply general research ethical principles, the Regional Health Research and Development Consortium XI (RHRDC XI) with the assistance of the Regional Ethics Monitoring Board XI (REMB XI), facilitated a Basic Research Ethics Training on September 9 to 10, 2020.  
Davao Region has been recognized as one of the most active regions in crafting good research. Good research must be both scientific and ethical. Ethically sound research must adhere to ethical principles of beneficence, nonmaleficence, and respect for person and justice, and with gender and cultural sensitivity. The Basic Research Ethics Training (BRET) aims to introduce the basic principles of protecting human participants. Dr. Angeles T. Alora and Dr. Ricardo M. Manalastas, from the Philippine Health Research Ethics Board (PHREB), shared their expertise to 30 participants from various institutions in the region. The training consists of lectures, breakout sessions for group work activities and reporting of group assignments.
Though the pandemic has challenged everyone, there are ways to communicate and educate the public. This training in particular has a primary purpose of generating new knowledge, and the goal is to protect the rights and interests of the participants. Protecting humans is naturally a universal knowledge. Thus, the majority of our laws are for the protection of rights, safety and welfare of individuals.