The Regional Health Research and Development Consortium XI (RHRDC XI) has identified Maternal and Child Health (MCH) as among its priority areas of health concern. Unlike the other research areas such as Tr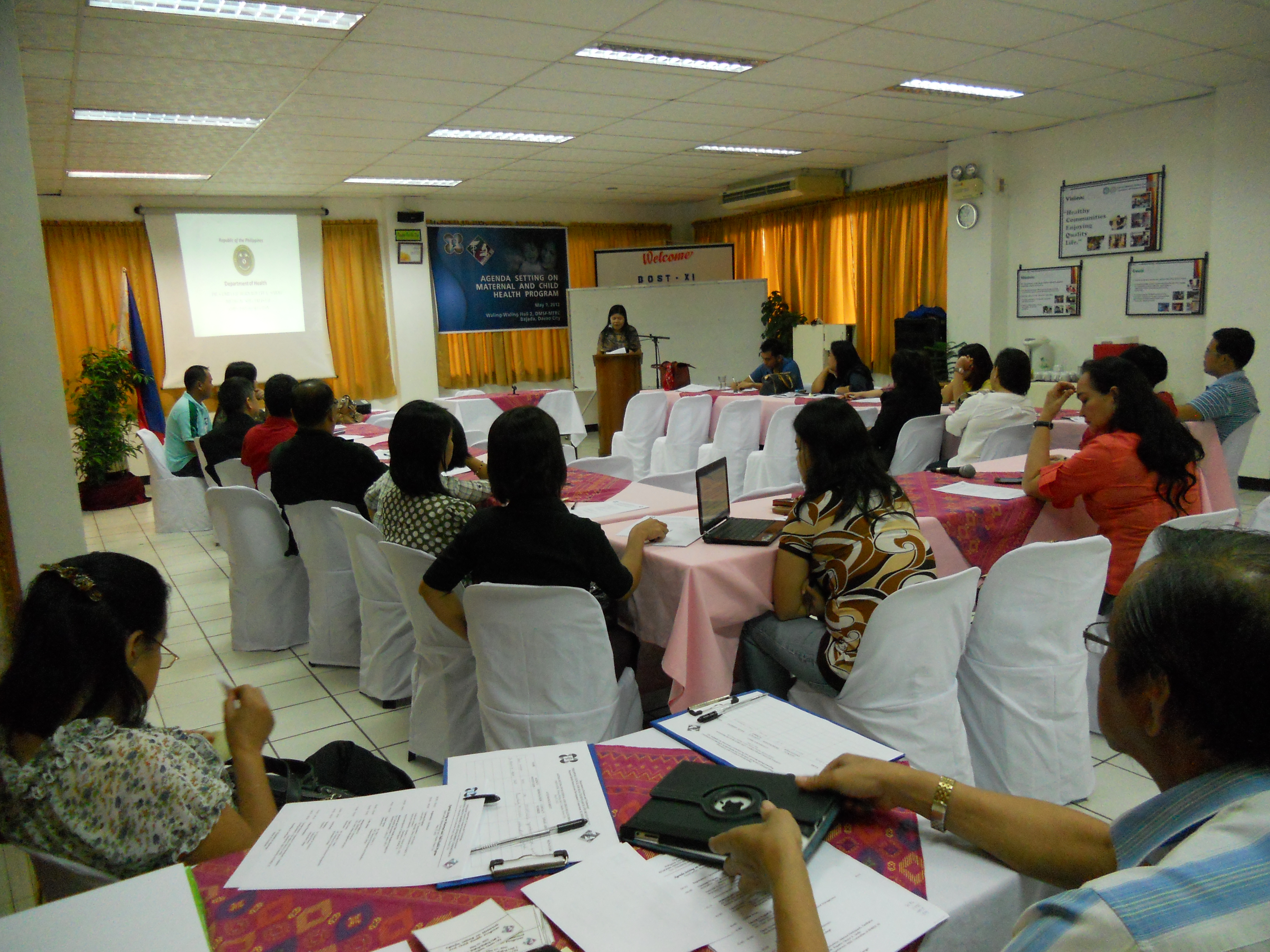 aditional Medicine, Infectious Disease, and Environment and Climate Change, the consortium has not received any MCH-related proposal that may be funded under the Regional Research Fund of the Philippine Council for Health Research and Development (PCHRD). To address this concern, an Agenda Setting on Maternal and Child Health was conducted on May 7, 2012 at the DMSFI-MTRC Waling Waling Hall, Bajada, Davao City. The objective of the activity was to gather stakeholders and research partners and identify the specific working topics which are relevant to the impact of mining activities to the health of children and mothers. Full-blown proposals will be developed later from the identified topics.
The agenda setting was participated by professionals from various academic institutions like the University of Immaculate Concepcion (UIC), University of Mindanao (UM), Brokenshire College (BC), Holy Cross of Davao College (HCDC), Davao Doctors College (DDC) and Philippine Science High School - Southern Mindanao Campus (PSHS-SMC), health institutions like the Davao Medical School Foundation, Inc. (DMSFI), Southern Philippines Medical Center (SPMC), Davao Doctors Hospital (DDH), Community Health Development Cooperative Hospital (CHDCH), and private and government units like the Department of Health (DOH), Department of Environment and Natural Resources (DENR), National Economic and Development Authority (NEDA), Commission on Population (POPCOM), RECORD Foundation, Inc. (RFI), Mines and Geosciences Bureau (MGB) and Department of Science and Technology (DOST).